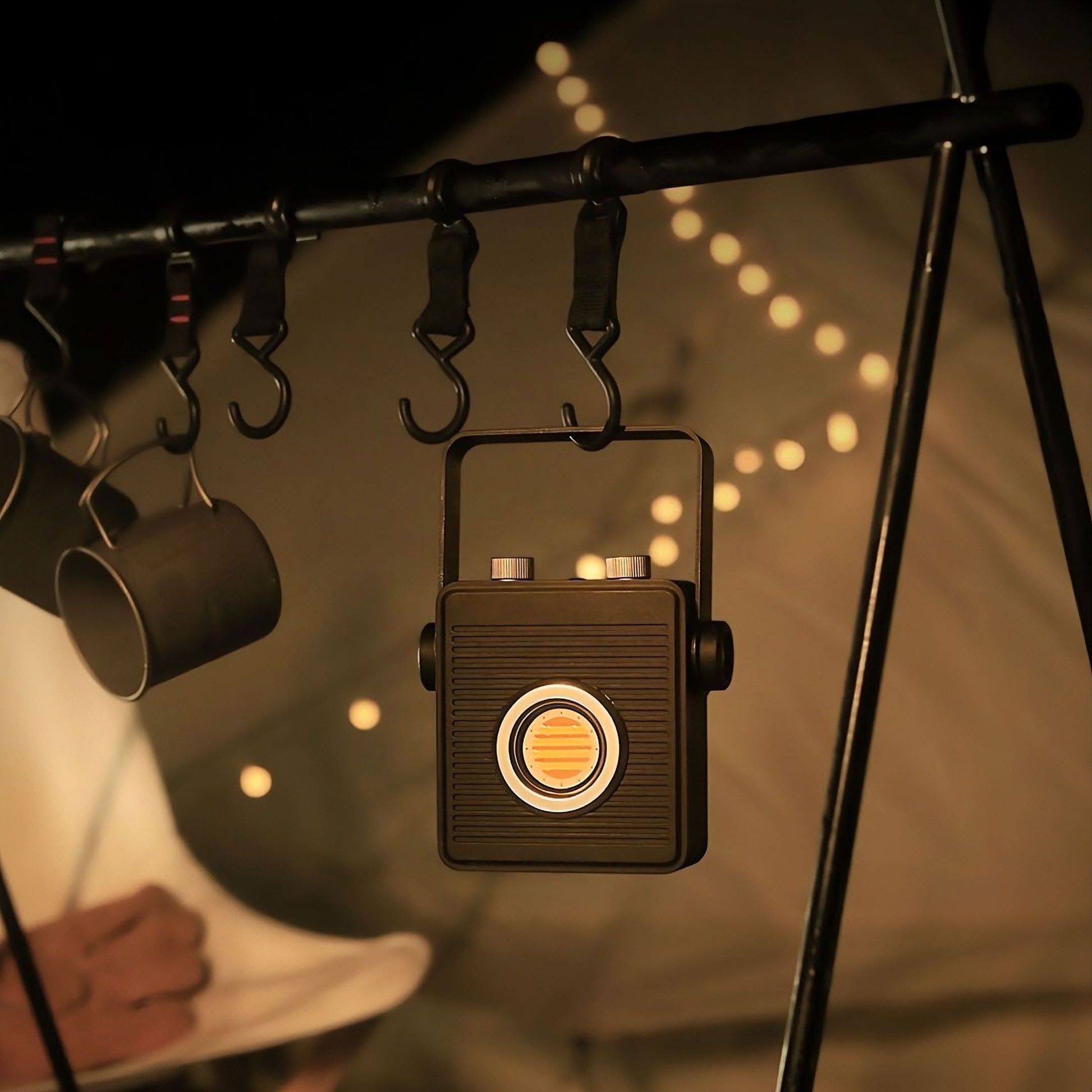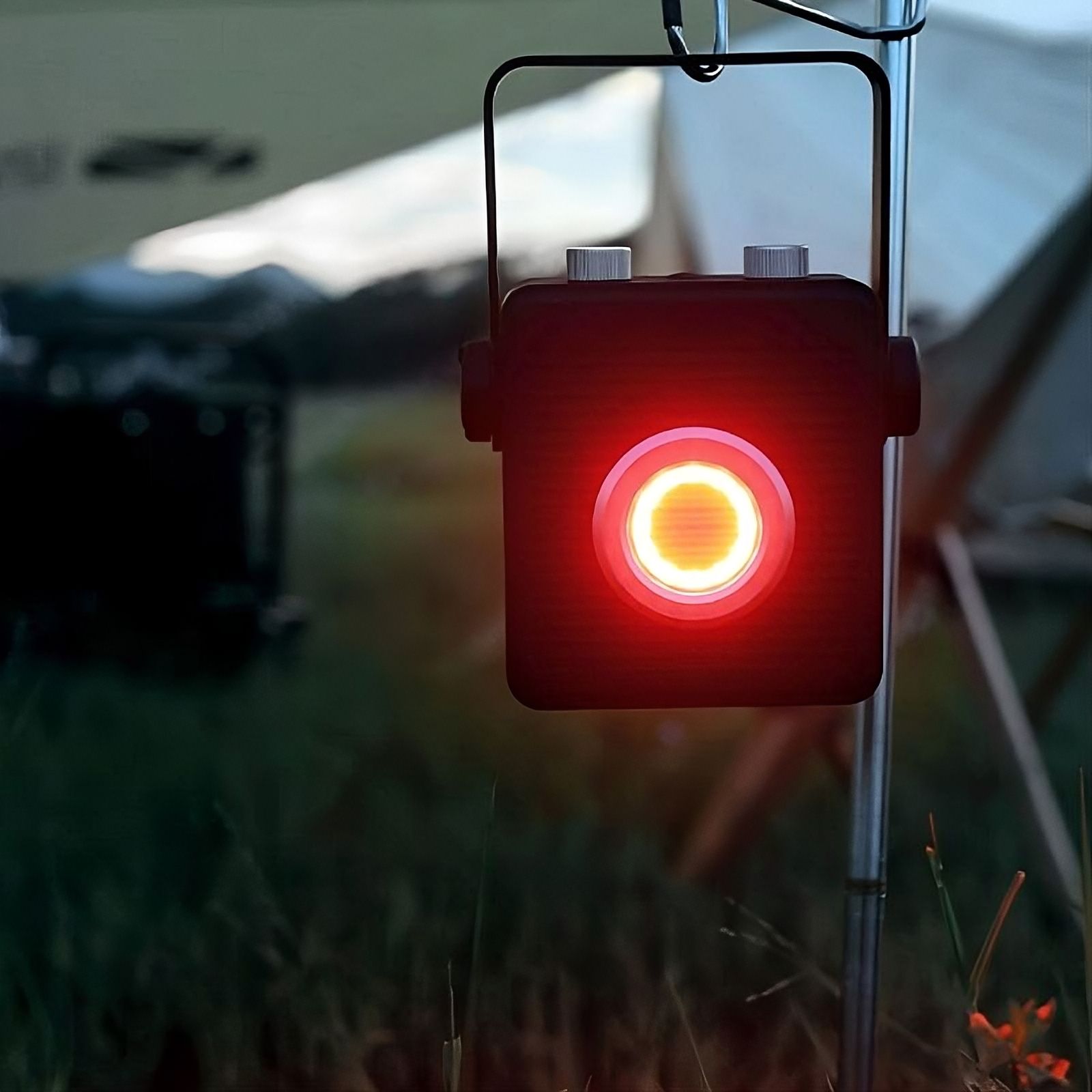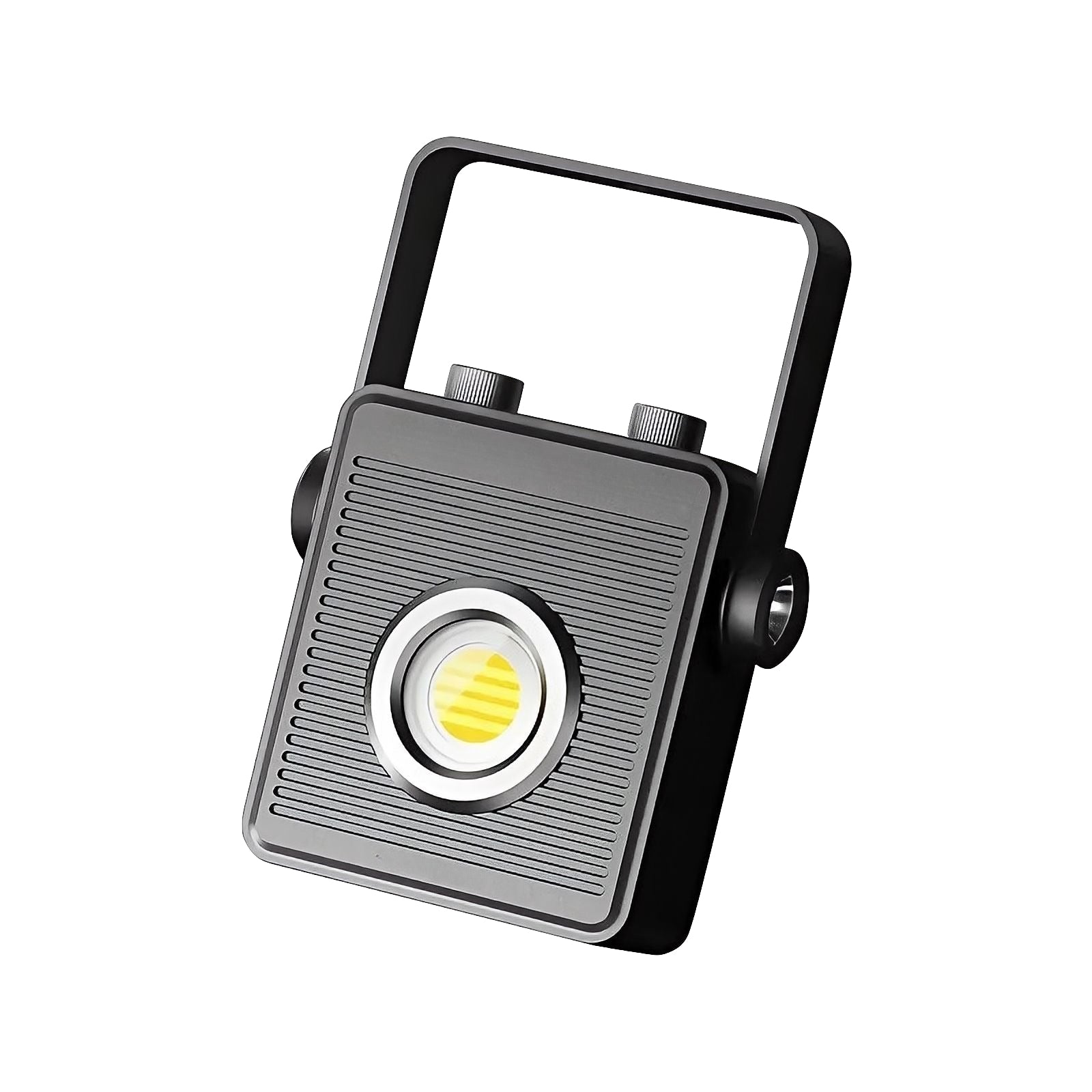 Portable & Sturdy Outdoor Retro Lamp
Translation missing: en.products.product.price.regular_price
$85.00
Translation missing: en.products.product.price.sale_price
$85.00
Translation missing: en.products.product.price.regular_price
$85.00
Product description
Shipping & Tracking
A trailblazer's portable companion for the outdoors and a favorite at The Lamp Deck. We know lamps, and this one gives off camping and retro vibes. If you feel similarly, we recommend taking this lamp to your next festival, camping, or glamping trip.

Easy to set up and use, the handle is attached and can be used as a ceiling light. Stick it on a tent hangar for a hands-free outdoor lighting experience, or stick this lamp on a tripod (not included) if you prefer.

Its highlight feature is the extremely long battery life that gives it an edge over most outdoor lamps. A single charge lasts this lamp 150 hours, equivalent to 50+ AAA batteries. This also means you can use this lamp as a portable power bank to charge your devices.

This lamp is compact and IPX5 waterproof, so rain isn't an issue. It has configurable lighting options and can be dimmed with circular controls on the lamp. The lighting color can be white or a special red light indicating a warning or emergency lighting.

Recommended for any outdoor activities, especially when traveling and camping at night. The Lamp Deck recommends this lamp for festivals and outdoor concerts.
Colors
Available in black only.
Plug Types / Power Supply
This lamp uses a USB Connector as input.
Technical Information
This lamp operates on 3.6V.
Model
Voltage

Power
Color Temperature
 Lumens (LM)
USB


3.6V




5W

2700K-6500K

White Light On Normal Usage: 25-1800 LM

Red Light On Normal Usage: 0.5-85 LM

White Light On Flash Light Usage: 30-1000 LM
Lighting Information
| | | |
| --- | --- | --- |
| Light Type |  Brightness | Lasting Hours |
| White | Maximum | 5.5 |
| White | Minimum | 150 |
| Flash Light | Maximum | 18 |
| Flash Light | Minimum | 200 |
In the Package
1 X Portable & Sturdy Outdoor Retro Lamp (Tripod not included)
1 X Case
Your order is processed within 24-72 hours, this is the time to which the order is placed by the customer and The Lamp Deck processes the order with the supplier we work with. 

Our supplier sends your package with care to the shipping carrier to make it's way to you the customer, this will take around 6-12 business days maximum.
The time of shipping starts from the date of the item shipped, rather than the date of the order. Be aware this process could take slightly longer than expected due to customs procedures and other causes unforeseen to us. We kindly ask that you double check your shipping address is correct to ensure there is no delay.
If you would like to track your order, you do so on our handy Track Order page.
Holidays and weekends are not included in our shipping estimation. We are not responsible for customs delays in your country, you can contact us any time at info@thelampdeck.com for more questions.