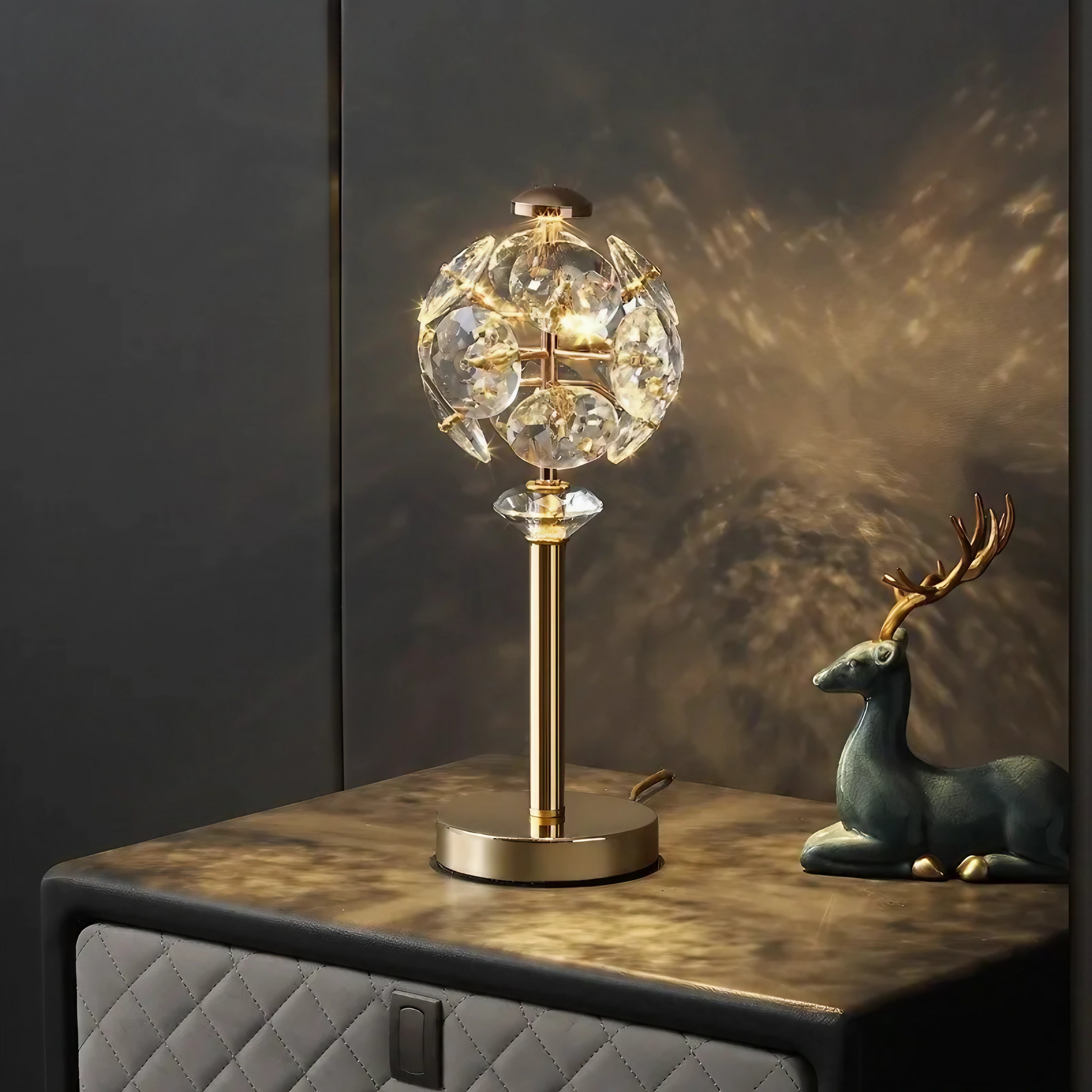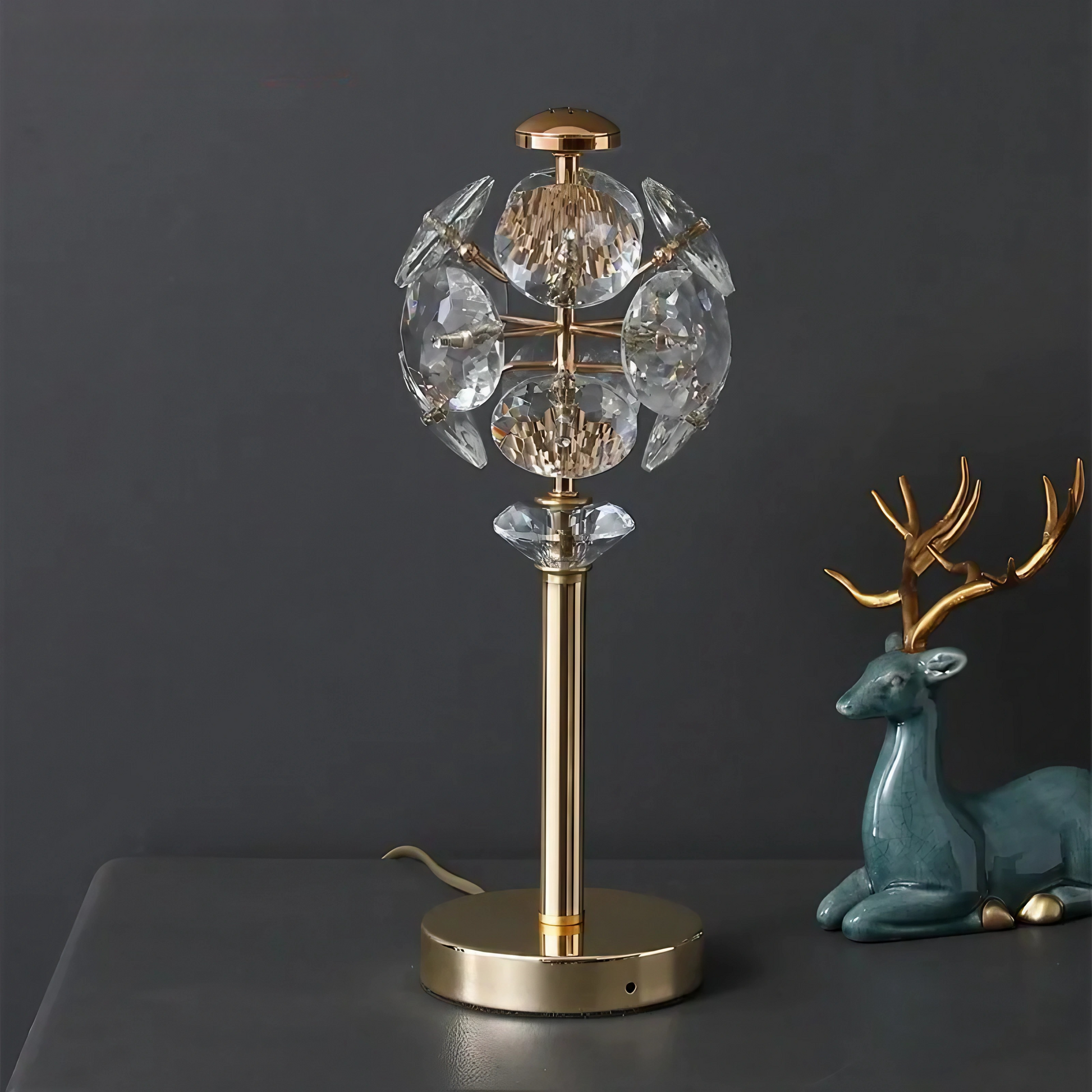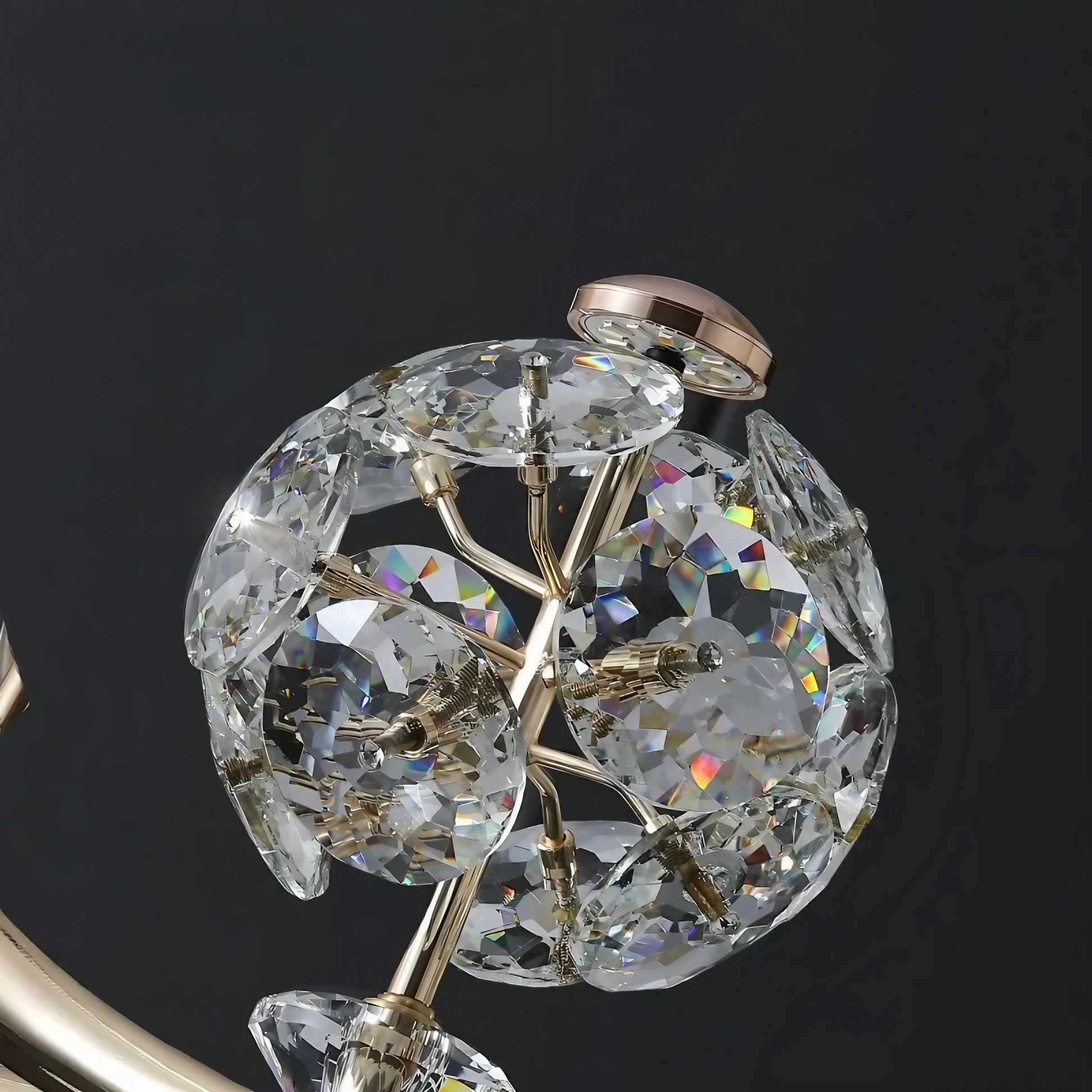 Luxury Circular Crystal Table Lamp
Translation missing: en.products.product.price.regular_price
$360.00
Translation missing: en.products.product.price.sale_price
$360.00
Translation missing: en.products.product.price.regular_price
$360.00
Product description
Shipping & Tracking
If you're going for decor that makes your room look grand, this lamp is an excellent choice for your home. Shadeless in design makes the crystals shine at the top of the light and coupled with the base dressed in chrome-plated iron. An ideal choice for the living room to turn some heads or in the hallway to make a great first impression on your guests.
Golden and Atmospheric Aesthetic
Coated in polished chromatic gold adds a touch and balance of luxury to any room. The lamp's base rotates, allowing you to adjust the angle of the light, making it perfect for reading or simply adding a decorative touch to your space.
Tricolor Color Brightness
Easily customize the ambiance of any room with its tricolor LED light. No need to be complicated; use the switch attached to the lamp to choose from warm sunshine, neutral light, or white light to create the perfect mood for any event or moment.
Recommended Room
This lamp is recommended for use in a living room and can also be placed in bedrooms, hallways, or study rooms.
Plug Types / Power Supply
This lamp uses a US Plug.
Technical Information
This lamp operates within 110V-240V.
Plug Type
Voltage

Watts (W)
Color Temperature
Lumens (LM)

US




110V-240V




30W-40W

3000K (Warm Light)

2400-3200

 LM
In The Package
1 X Luxury Circular Crystal Table Lamp
Your order is processed within 24-72 hours, this is the time to which the order is placed by the customer and The Lamp Deck processes the order with the supplier we work with. 

Our supplier sends your package with care to the shipping carrier to make it's way to you the customer, this will take around 6-12 business days maximum.
The time of shipping starts from the date of the item shipped, rather than the date of the order. Be aware this process could take slightly longer than expected due to customs procedures and other causes unforeseen to us. We kindly ask that you double check your shipping address is correct to ensure there is no delay.
If you would like to track your order, you do so on our handy Track Order page.
Holidays and weekends are not included in our shipping estimation. We are not responsible for customs delays in your country, you can contact us any time at info@thelampdeck.com for more questions.